How are you going to receive the ticket? or pay it? The only thing the camera knows about you is a drive by camera shot of your blurry face from a height of 20 feet. I do not think your state is going to look through millions of drivers license photos to try and match you for simply running a red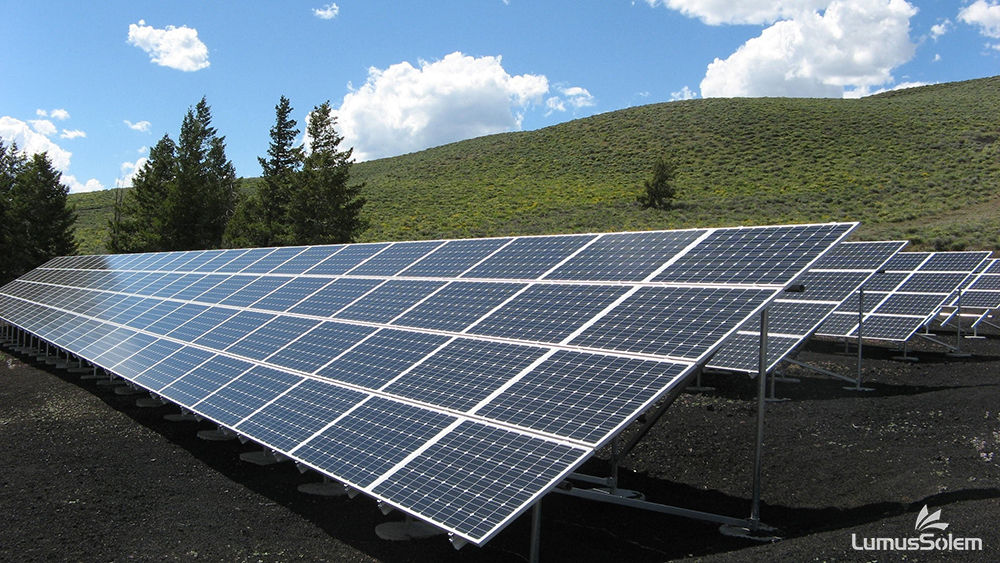 1. can plants release oxygen by photosynthesis with street light at night?
Nope. Street lights are too weak in intensity ehich is insufficient for most of the plants. Besides many plants are wavelength sensitive i.e. they photosynthesize under a particular range of wavelength( normally the yellow range) wavelengths longer than 700 nm appear to be unable to drive photosynthesis. The wavelength is too long, the energy content of the photons too low. The street light has to be of that wavelength and of sufficient intensity for the plants to photosynthesize!
2. Landscape lighting will turn off after a while. Why?
YOU PROBALLY HAVE A BAD TRANSFORMER CHECK THE LIGHTS BY DISABLEING THE TIMER IF THE STILL DO IT THEN THE TRANSFORMER IS BAD ALSO CHECK THE TRANSFORMER IF IT HAS A PHOTOCELL IF IT DOES THEN IT MAY BE IN A PATH OF LIGHT SAY WHEN A CAR PASSING BY OR STREET LIGHT MAY ALSO EFFECT IT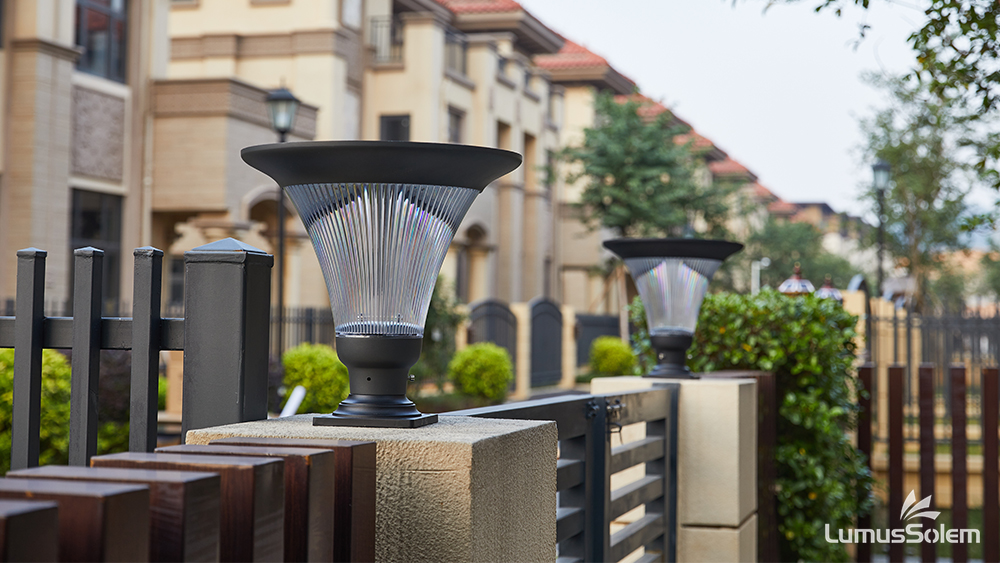 3. how much does it cost to power one street light for an entire year?
not enough info - would need info on type of light
4. What's Your Street Light IQ?
The primary purpose of street and roadway lighting is to provide a safe nighttime environment for vehicular and pedestrian traffic. It sounds simple, but there's much more to maintaining the more than 64 million North American outdoor and roadway lights than meets the eye. An alphabet soup of agencies, organizations and standards, such as the IESNA, IMSA, DOT, EPA, NFPA, NESC and NEMA, are involved in the design, installation, maintenance and disposal of systems. Additionally, states, counties and cities maintain separate codes and maintenance preferences. Utilities have their own requirements. Engineers, consultants, attorneys, manufacturers, quality auditors, safety inspectors, historical interests and streetscape committees are valid stakeholders. As a result, some experts say the United States' street lighting atlas resembles a patchwork quilt. For instance, in some areas, the American National Standards Institute/Illuminating Engineering Society of North America RP-8-00 is regarded as the Bible for streetlight design. Construction adheres to the National Electrical Code (NEC) or National Electrical Safety Code requirements. In terms of training, several International Brotherhood of Electrical Workers local chapters offer apprenticeship programs for electrical linemen, but training specifically for unionized street lighting workers is spotty. Although the International Municipal Signal Association recently launched a new roadway lighting Level II certification program, comprehensive training programs are few and far between. With so many jurisdictions and entities vying for input, it is easy to see why inconsistencies can arise. Still, there are some aspects of the process that remain consistent: the need to stay abreast of today's maintenance situations and optimum working conditions, common safety hazards and leading technology trends. According to the IESNA Design Guide for Roadway Lighting Maintenance DG-4-03, the majority of corrective maintenance is performed on four key current street lighting sources: incandescent, mercury and metal halide, high-pressure sodium (HPS) and low-pressure sodium (LPS) systems. Each category has a different failure mode. Incandescents fail from a broken filament. Normal end-of-life with mercury and metal halide sources and LPS lamps is due to electrode deterioration. If a mismatch between the ballast and the lamp occurs, damage to the arc tube results. Arc tubes also can rupture, causing the outer envelope to fracture. As HPS lamps age, the voltage required to keep the lamp operating increases to the point that the ballast voltage can no longer sustain the current flow, causing the arc to extinguish. Once the lamp has cooled sufficiently, it will re-ignite, causing the familiar on-and-off cycling condition, until, finally, it no longer starts. According to Tom Baker, electrician with the city of Bremerton, Wash., Electronics Department and the International Municipal Signal Association representative to the Illumination Engineering Society, the relamping time with HPS lamps is critical. "HPS lamps have a typical rated life of 24,000 hours. But this is with 50 percent lamp burnout, so the lamps are typically replaced every four years or 16,000 hours. If the HPS lamp is not replaced when it burns out, it will cycle and eventually go out, and the starter can be damaged," Baker said. Experts and contractors say lamp replacement is generally the most costly and frequent corrective maintenance task, followed by photocontrol and starter replacement. Group lamping, Baker said, is performed most often with spot lamping applied for fill-ins. Photocells are typically replaced every three relamps. Baker also pointed out that staying true to design parameters is one of the most important considerations in today's maintenance work. Changing lamp sizes can have a negative impact on intended light levels. Substituting ballast types can affect the fundamental operation of the luminaire if they are unable to tolerate voltage dips. "Street lights are designed for end-of-life lumens. Initial lumens are brighter but drop off due to depreciation and dirt buildup. So it's important to maintain the lumens and uniformity ratio [bright to dark]. As roadway classifications change to accommodate more traffic, the lumens go up, and the uniformity ratio decreases," Baker said. Potelco Inc., Sumner, Wash., a division of Quanta Services, has an exclusive contract to perform all maintenance and new electrical construction on street lighting systems for Intolight, the lighting division of Puget Sound Energy in Western Washington. A 3,000-square-mile service area is divided into five relatively equal sections serviced on a minimum five-year cycle. In a predominately daytime operation, two-person crews work in a lift truck, moving systematically from one light to the next, changing out components. Potelco's Craig Davis, vice president of operations, said that, in addition to the actual maintenance performed, crews document and record key information from each light location. "This provides our client with a detailed audit of their lighting system and supports their efforts in mapping, plant accounting and billing for street and area lights," Davis said. Many contractors have the flexibility to perform maintenance work during the day or at night. Each time frame has its advantages and disadvantages. Potelco conducts all routine preventive work during the day as well as the majority of its corrective maintenance work, unless a crew's presence on a busy street during daylight hours is too disruptive to traffic or an emergency situation presents a hazard or public safety issue. Traffic often will dictate that maintenance work is performed only at night. This is the case with Philadelphia's innovative "Every Light ... Every Night" program, which was introduced in 2001. It's fitting that a program aimed at achieving 100 percent operation of 100,000 systems on a nightly basis would be launched in the birthplace of U.S. street lighting, thanks to Benjamin Franklin. The $15 million program-a partnership between the Philadelphia Street Lighting Division, PECO Energy and MJ Electric-has yielded impressive results. In 2005, the last year data was available, the program had a 99.84 percent lights-on rate. According to Joseph Doyle, Philadelphia's chief lighting engineer, the city owns the street lighting system; however, the contractor conducts night patrol and maintains lamps and photocontrols. The coordination of a work order system, database maintenance and providing customer services falls to the contractor, as well. "We have adopted a proactive approach to street lighting maintenance by requiring MJ Electric to work five nights per week from 8 p.m. to 4 a.m. These nighttime working hours have proven very effective for both the night inspection services and streetlight repairs, and have always offered the best opportunity to accurately identify streetlight outages," Doyle said. According to Doyle, a large part of the program's success is photocontrol programming, which creates a visual cue for the patrolling contractor as well as motorists or residents. Unlike "fail-on" photocontrols, which cause 24-hour, day-burning streetlights until the defective control is replaced, resulting in wasted energy and shortened lamp life, Philadelphia photocontrols fail in the off position. "The city specifies photocontrols that are designed by the manufacturer with a predetermined fail-off end-of-life requirement. This allows for quick repair by the maintenance contractor at night," Doyle said. From a training standpoint, Doyle said the most recent four-year contract signed in 2008 initiated first-time requirements of its contractor to provide appropriate operational, electrical and traffic safety training to properly use tools and to operate bucket-type vehicles; to work safely in proximity to electrical utility lines; and to provide traffic-control protection for stopped vehicles. Maintenance crews face a number of safety issues daily. Regardless of whether the work is performed by sunlight or moonlight, one of the most obvious yet under-recognized dangers is traffic. Crews working on the ground near the roadway or in a lift truck at heights typically around 25 to 40 feet are exposed to fast-moving vehicles. "There also is the hazard associated with working on live electrical street lighting components and systems. Our crews are required to install, splice and work on conductors and apparatus that are energized at 120 to 480 volts. They are also occasionally required to work on transformers and switchgear energized at 12,460 volts," Potelco's Davis said. Regarded by some as the greatest risk, however, is the absence of older electrical poles bonded back to the source. Lack of bonding is a serious safety problem for both the worker and the public, according to Jon Hart, vice chair of the IES Roadway Lighting Committee. "Proper grounding/bonding enables reliable operation of the overcurrent device in the event of an electrical fault. Many new system designs call for the system to be installed according to the NEC rather than NESC, even though that is usually not a legal requirement. The NEC requires an equipment ground to be run, from the source, along with the circuit conductors, and bonded to all metal parts of the pole and luminaire," Hart said. Today's emerging wireless technologies have resulted in the development of new tools available to contractors for locating and monitoring maintenance issues. For instance, Potelco crews use Trimble GPS units to pinpoint the location of street lights and other apparatus in the field. "The units are brought in from the field periodically, and the new data is uploaded to the PSE-Intolight database through a USB connection and transferred into permanent utility records for mapping, billing and plant accounting," Davis said. While dimming and field data-control systems have been used extensively in indoor applications for years, the concepts' use in a roadway application has the potential for far-reaching impact on maintenance budgets. A new, automated roadway lighting-management system produced by Canada-based Streetlight Intelligence is engineered to help identify luminaire maintenance issues, to significantly reduce energy consumption and to improve operations. Don McLean, a member of the IESNA Roadway Lighting Committee and lighting designer with DMD and Associates LTD, has analyzed and tested the Web-based IQ Adaptive Lighting System, which allows street lights to be remotely programmed for dimming or operation at specified times. "This wireless technology retrofits into a standard cobra head street light and has the potential to save 40 percent power each year through dimming street light lamps during on-peak periods. Operational savings also can be realized through the system's asset-management feature, which assigns GPS coordinates to each street light, allowing for outages to be automatically tracked and reported to one's computer via the Internet," McLean said. However, a common concern with dimming any street light is the risk of liability. "The IESNA-recommended practice for roadway lighting allows for various light levels based on defined levels of pedestrian activity. As pedestrian activity is reduced over the course of the evening, light levels can be reduced by up to 50 percent while still achieving recommended light levels," McLean said. MCCLUNG, owner of Woodland Communications, is a construction writer from Iowa. She can be reached via e-mail at .