"Only spectrum" is a very major factor. The following only simplistically 'scratches the surface' of an immensely complex subject area:"Colour temperature" is a measure of the "warmness" of a white light source - this is a subject that rapidly descends in black (or white) magic and needs not be discussed here except as a means of comparing while light components. The colour temperature is the temperature that a black body radiator would need to be heated to to produce white light of the same equivalent "warmth". Solar light is relatively continuously distributed in light frequencies. Light sources such as a tungsten or halogen bulb which used a heated metal to produce light have a relatively continuous spectrum across a limited range of frequencies. The tungsten peak is centred around longer wavelengths / lower frequencies than the daylight distribution and is yellower and of a lower effective colour temperature. Artificial sources which excite phosphors with one wavelength of light to cause them to emit light at other wavelengths, produce light in a number of relatively sharp frequency peaks with gaps between with less or no light. These peaks of wavelength are arranged such that the eye / brain system combines them to produce "white" light. While the eye may see white, the discontinuous spectrum produces photographic effects which are different than continuous spectrum natural light. This method applies to fluorescent lights, CFL (compact fluroescent), & Phosphor LEDs. Similar results occur when a gas is exceited electrically or thermally so it emits light with sharply defined frequenices or when multiple mono-coloured LEDs are used. The resultant "White" is a phantasm of the brain. Source - CCA/SA. The curved solid line is the "Plankian locus" and is the colour that a heated black body would follow as temperature rose. Numbers 1500-10000 are the temperatures in Kelvin causing the associated colour. THe eye and brain see colours on this line as versions of "white" . The numbers around the outside of the coloured area are the wavelengths in nanometres of monochrome light at that point. Take any two points on the boundary, mix light using these two colours and alter the relative amplitudes and the effective colour will move along a line between the two. (It is not, alas, just a straight line drawn on this chart). Do this with 3 border co0lours and you can make colours which lie inside the triangle formed by the 3 colours. BUT while you MAY be abale to make the eye/brain think you have a light of one colour, or a wide range of colours, a sensor system of film or filters or ... may react differently.Modern white 'phosphor LEDs'typically use a short wavelength blue LED and a yellow phosphor. Some of the blue light is converted to yellow by "exciting" the phosphor so that it re-emits the energy as syellow light. The relative mix of blue and yellow and the exact emitted frequency ranges are varies to produc elight ranging from "warm white" (around 2500 - 3500 Kelvin effective colour temperature) up through daylight like whites in the 4000K - 7000k range and then to distnctly blue whites up to about 10,000 K equivalent. At or above about 10,000K the "white light" appears very blue. The yellow/blue mix is adjusted so that the vector sum lies on a spectrum line which true black body radiator colours track along so that the light "looks" white, within limits. eg When you have continuous spectrum light you can apply filtering at any wavelength to remove or alter part of the light to change the overall mix. When you have a few finite peaks you may not have any light at the frequency range of the filter that worked OK with natural light. The results MAY be very substantially different. eg A photo sensor may react in a certain way to natural light with a wide range of frequencies present. Artificial lighgt with the same apparent colour temperature to the eye will present the sensor eg If you have an eg Sodium Lamp as are found on some highways with a vey orange light, you have a few closely spaced orange emission lines and nothing else. No amount of filtering will 'correct' this to look like natural light. Whilke that is obviously ext=reme it is just an extreme case of what is happening with the limited wavelength output sources sources mentioned above. Source CCA/SA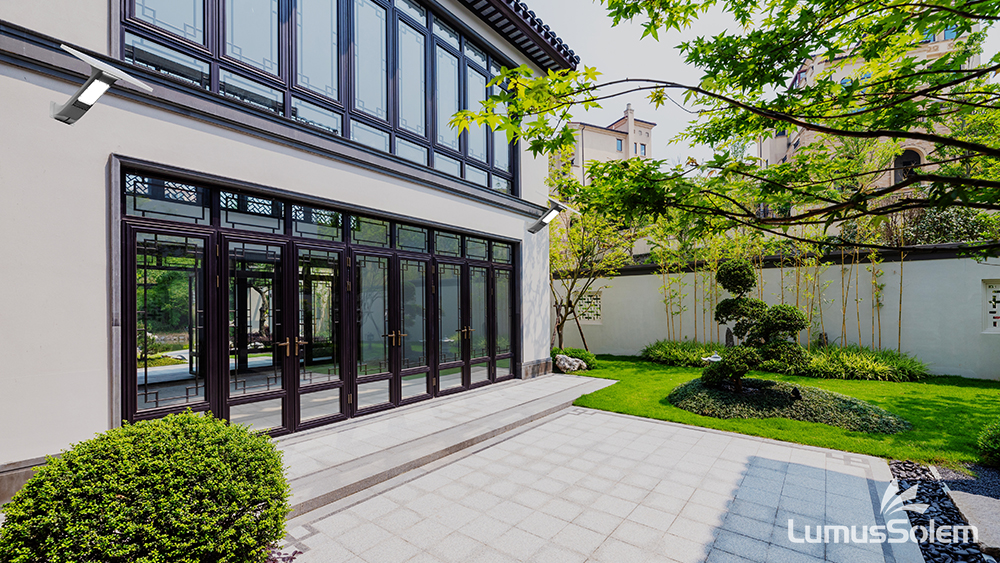 1. Top 10 Best Outdoor Solar Security Lights Reviews In 2021
There are many reasons why many people are now going for the solar-powered lights. To begin with, the solar energy is renewable and you are only required to make a onetime investment only. By doing so, you do not have to worry about high energy bills at the end of the month. The best solar security lights also come with other exciting features such as better illumination intensity, efficiency, and Waterproofs. These models also boast of motion sensors that activate automatically, scaring off burglars and wildlife away. In this article, we are going to look at the top models available on the market. This will save you time and energy of going through the multitudinous models offered by various companies. By going through the models below, it will be easier for you to get a model that suits your needs. Table of the Best Outdoor Solar Security Lights Reviews Get it now on Amazon.com The Litom Solar Lights Outdoor features superior motion sensors and two powerful LED lights, which offers brighter light for added security. This makes it a perfect choice to use in homes or business premises. Thanks to its versatile design, this light creates a wider luminosity range of up to 270 degrees. It also comes with three different lighting sensing modes to fit your appropriate needs. Get it now on Amazon.com If you are looking for a powerful spotlight for your patios, decks, steps, carpets, walkways, or balconies, this is an excellent choice. This model also doubles as a motion light thanks to the inbuilt motion sensors that detect a wider range. Additionally, this 36 LED and wide-angle design will illuminate all corners of your premises offering better security. For durability, this unit is crafted from weather-resistant materials allowing you to use it outdoor throughout the year. Get it now on Amazon.com For those looking for a model that is environmentally friendly, efficient and yet powerful solar lighting built for outdoor use, this is a great choice. This unit comes with a simple installation and weather resistant construction making it a perfect addition to your house's exterior. You will also love the strong bright light that provides maximum security. Besides, the lights are solar powered and energy efficient saving you many monthly expenses on power utility bill. Get it now on Amazon.com The URPOWER Solar light is a weatherproof outdoor light that is usable throughout the year to provide maximum security. The unit comes with an easy to mount design, which you can place on either the wall or ground. It features a solar-powered lithium-ion battery that charges fast and retains charge efficiently for better performance. Additionally, the unit comes with a modern design giving your home an attractive look. Get it now on Amazon.com This wireless solar powered light comes with a simple design and superior performance that will fit your home as well as outdoor lighting needs. This unit comes with an upgraded 100LD solar lights that offer brighter lights for hours. We love the motion sensor that activates after thirty seconds to avoid false alarm. Additionally, this unit is made of high-quality materials that are weatherproof, making it usable both indoors and outdoors. Get it now on Amazon.com If you are struggling to repay high monthly bills on power, this solar powered light is a great choice. The unit is crafted using weather resistant materials making it a great pick for outdoor lighting. It comes equipped with great features such as motion sensors to scare off intruders. We also love the continuous working mode that provides you with sufficient outdoor lighting when you need it. What is more, this light has three adjustable heads allowing for wide coverage. Get it now on Amazon.com The LEPOWER security light offers you with a welcoming light while still beautifying your home, as it does not require extra electrical wiring. This model comes with strong lights that illuminate your doorway, garden, garage, lawn, as well as other places you need outdoor lighting. Unlike other models that requires you to set it on direct sunlight, this model is powered by an amorphous silicon solar panel that allows it to charge in all daylight conditions. Get it now on Amazon.com The LITOM solar outdoor lights come with upgraded PIR motion sensor that has the ability to detect up to 26 feet at 120 degrees plus a better sensing sensitivity than other models. The model also comes with IP65 waterproof that withstands all terrible weather such as a snowstorm, rainstorm, as well as hot weather. Besides this model comes with bright light and saves energy, allowing it to work for longer. Get it now on Amazon.com While we can depend on Police for protection, equipping your home with this security light will keep your family safe and while still safeguarding your valuables at home or offices. What sets Lemont outdoor light apart from the other models on the market is its practical motion sensor and energy efficient design. This light also comes with a weather resistant and heatproof construction, ensuring a reliable service for long. Get it now on Amazon.com Do not compromise your home's security and the safety of your family at night while trying to avoid high-energy bills. By installing the Sun force 82080 solar motion light, you can illuminate all the treacherous dark corners, maximizing the security of your home as well as your family's safety. This 80LED solar light also boasts of motion sensors that automatically activate when motion is detected. What is more, this unit comes with an amorphous solar panel that charges three rechargeable batteries ensuring reliable lighting.
2. Can a magnifying glass , if bigger enough, focus solar light to melt aluminum or magnesium ?
Yes, it can; and so can a curved mirror. Sunlight reaches the surface of the Earth at an intensity of about 40 watts per square metre; if you concentrate enough of that energy in a small enough area you can generate in principle as much energy as you need for pretty much anything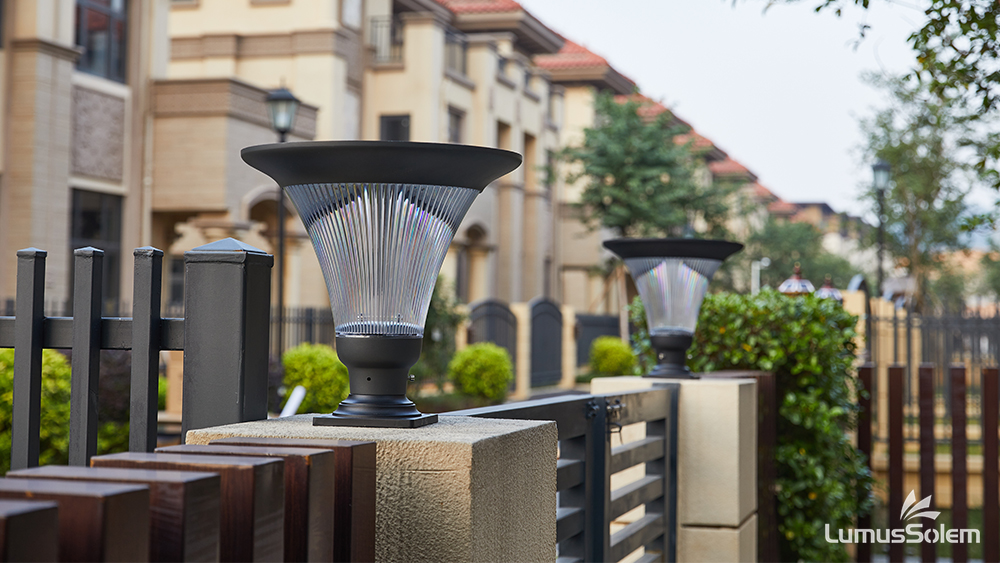 3. How is solar radiation related to ocean surface temperature?
Solar energy will excite vibration and rotation frequencies on the water molecules at the surface. These excited molecules will dissipate this energy in thermal transitions, thus solar light creates "water heat"