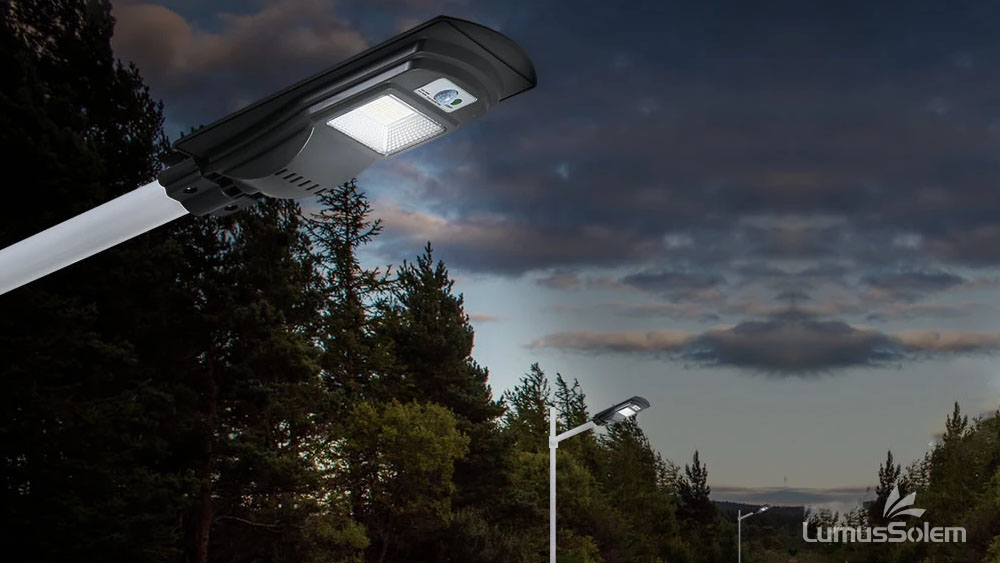 Solar Lights Introduction 2021: The Definitive Guide
Since the invention of modern solar cells in 1954, solar power had been expensive for many years, but now it has become affordable for domestic use. Our satellites are solar-powered, so are homes, toys, and outdoor lighting. Importantly, solar power brings light to people in the world who live without electricity. This article will provide you a complete guide to solar lights, including what solar light is, how solar lights work, how to choose solar lights, etc.
What is solar light?
According to Wikipedia, a solar light refers to "a lighting system composed of a LED lamp, solar panels, battery, charge controller and there may also be an inverter." It can also be called solar lamp or solar lantern.
Unlike conventional lights, solar lights draw power from the sun rather than electricity. Among the components of solar lights, the solar panel captures and converts sunlight into electricity with the photovoltaic effect. Then the electricity will be stored in the battery and used later. When the night comes, the light will be turned on by the controller. However, solar lights are dependent on geographic and climate conditions. If there is no enough sunlight, it will affect the illumination and the working hours of the lights. To solve this problem , LumusSolem invented a self-adaptive solar lighting system LS. It ensures high charge and discharge efficiency by tracking the voltage and battery storage so that the solar lights can work under extreme weather conditions.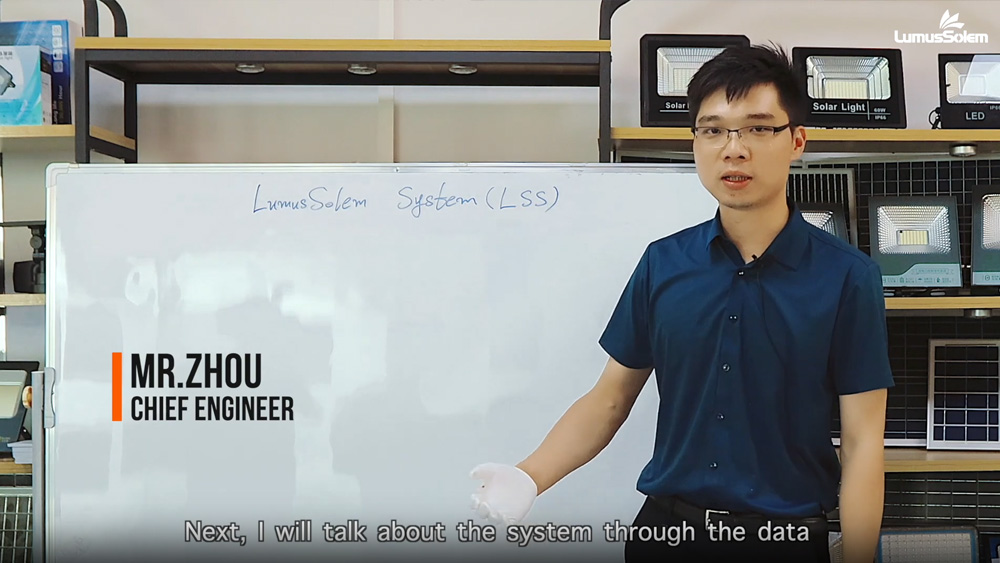 What types of solar lights are available?
Despite that all solar lights have similar working principles, they serve different purposes. There are two main types of solar lights: outdoor solar lights and indoor solar lights. Outdoor solar lights and indoor solar lights can be also be classified into many types. Home lighting , signal lights, and lawn lights are just some examples. Here this article will introduce some common solar light types.
Solar spotlights can be different in brightness and size. They can be placed on corners to illuminate any focal points such as plants and statues. LumusSolem solar spotlights provide an option to change the light color through a mobile app.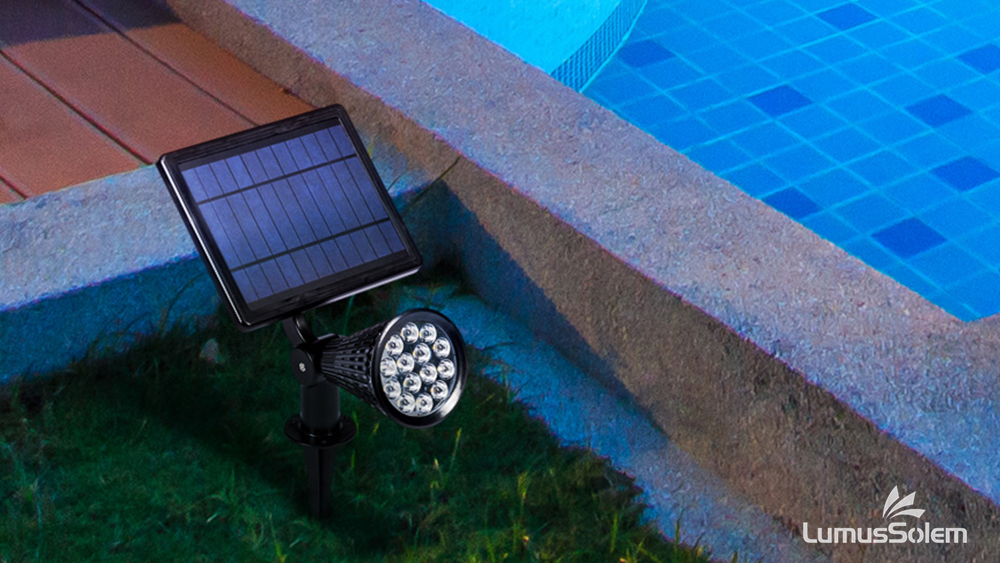 Solar floodlights are wide beam lights designed to flood an area with light. These lights offer high brightness and cover a wide area, perfect for illuminating driveways, gardens, parking lots, etc.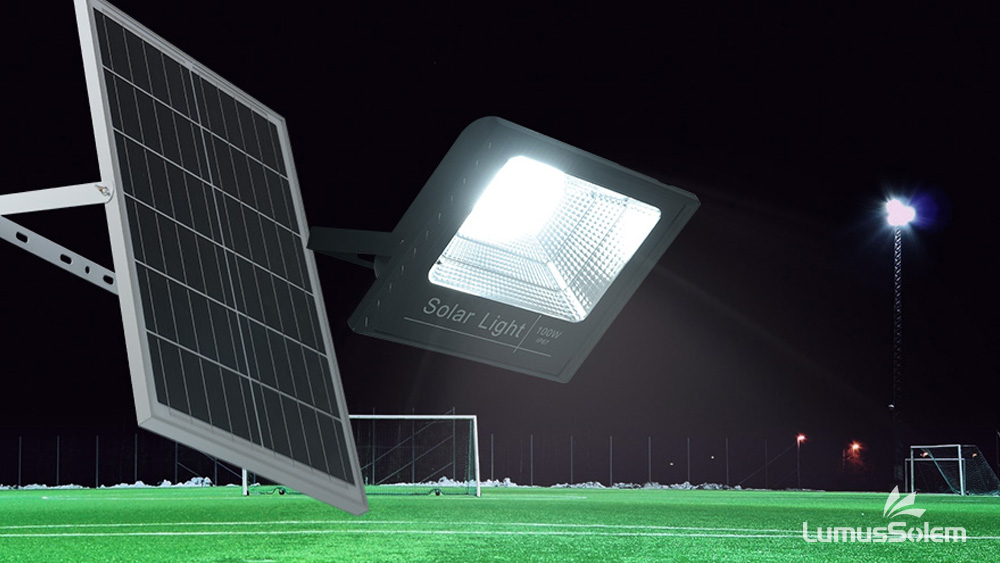 Solar string lights are decorative and cost-effective. LumusSolem provides many designs that can be wrapped on the trees or placed on the ground.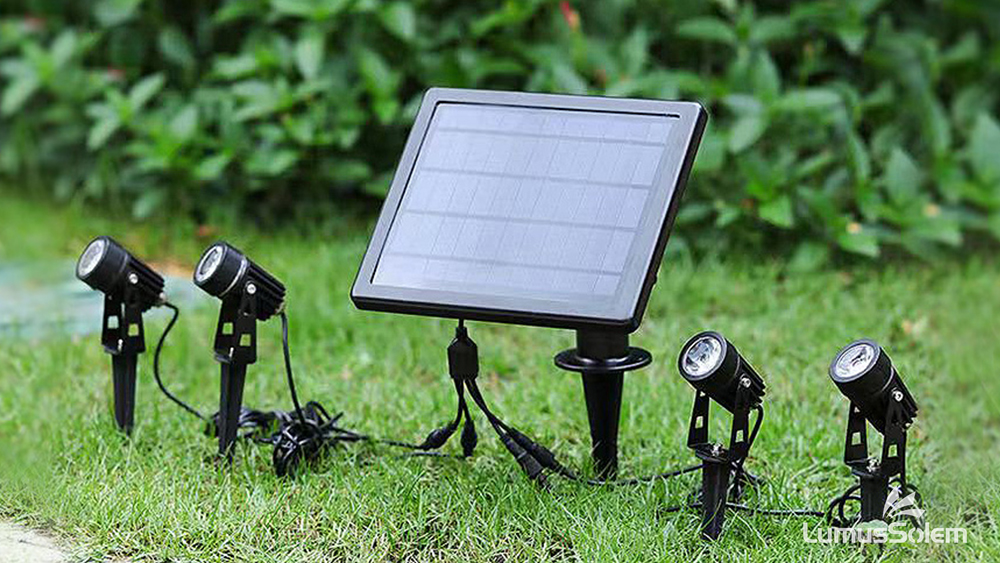 The name of this kind of light comes from the fact that they are placed on the fence. Solar fence lights can create a wonderful ambience near the fenced area.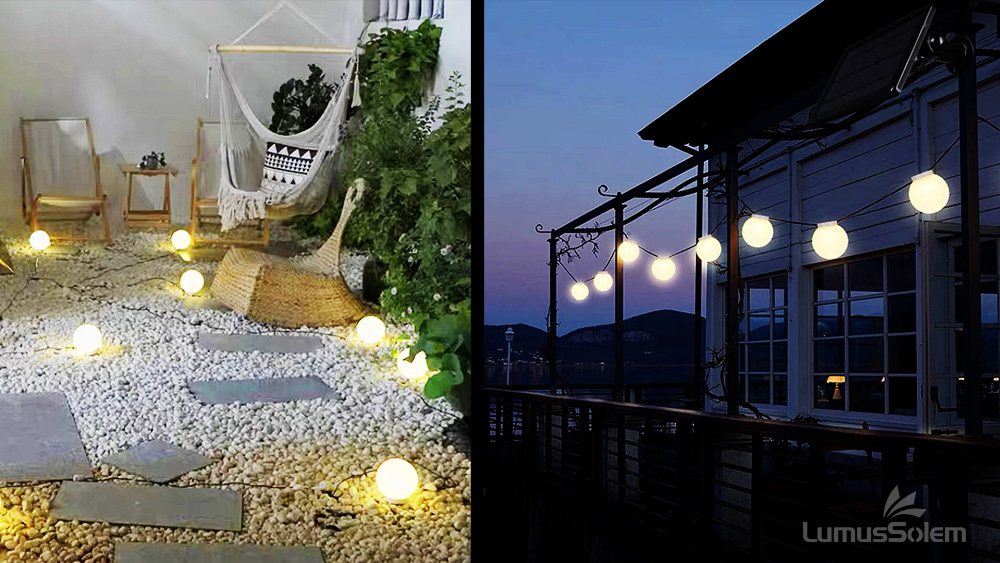 Solar walkway lights, also known as solar pathway lights, can light up the walkway and make it safe and bright. They are easy to install, attractive, and cost-efficient.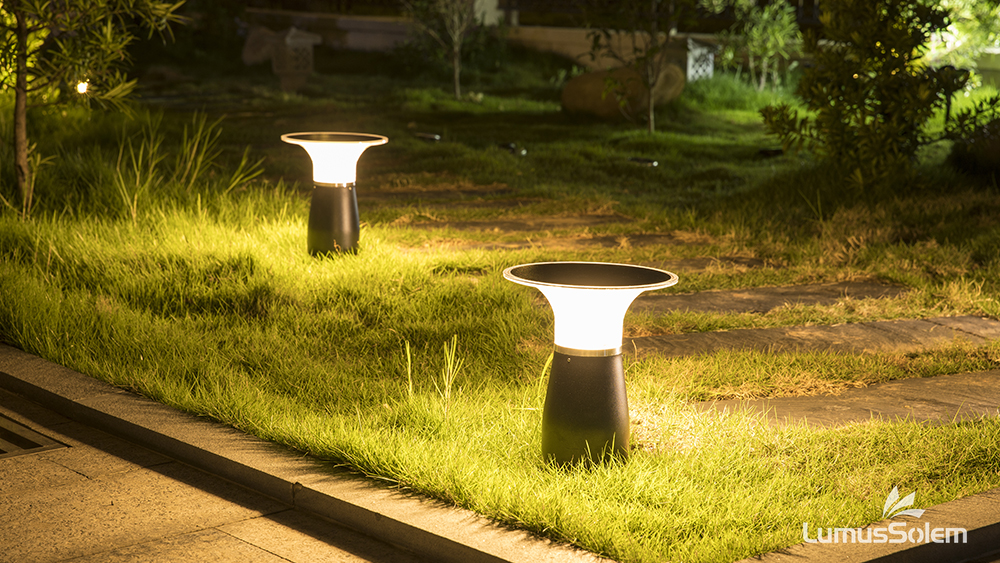 This kind of solar light usually has many designs such as flower lights, mushroom lights, and ball lights. The solar-powered lawn lights are suitable for the decoration of grass and lawns in residential homes and commercial properties.
Solar street lights are usually independent of the utility grid, wireless, affordable, and energy-efficient. They are ideal for neighborhoods, communities, and cities. LumusSolem can provide customized service, including the layout and the installation guidance, for solar street lights.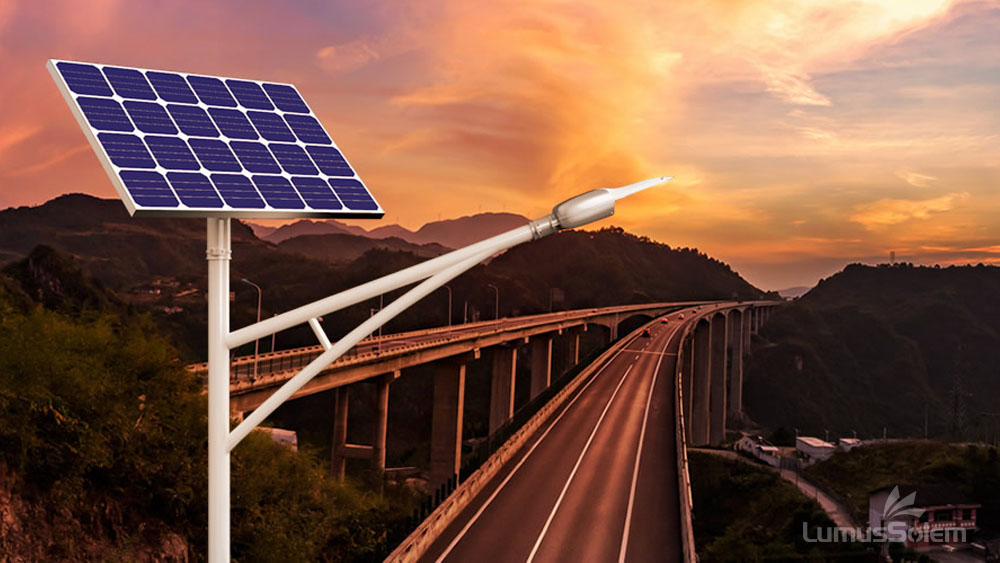 Solar wall lights are a good way to light the properties without complicated and expensive electrical work. What you need to do is install your solar wall light in a location that gets good sunlight and enjoy years of maintenance-free solar lighting. They are not only important for outdoor uses but also invaluable in emergencies.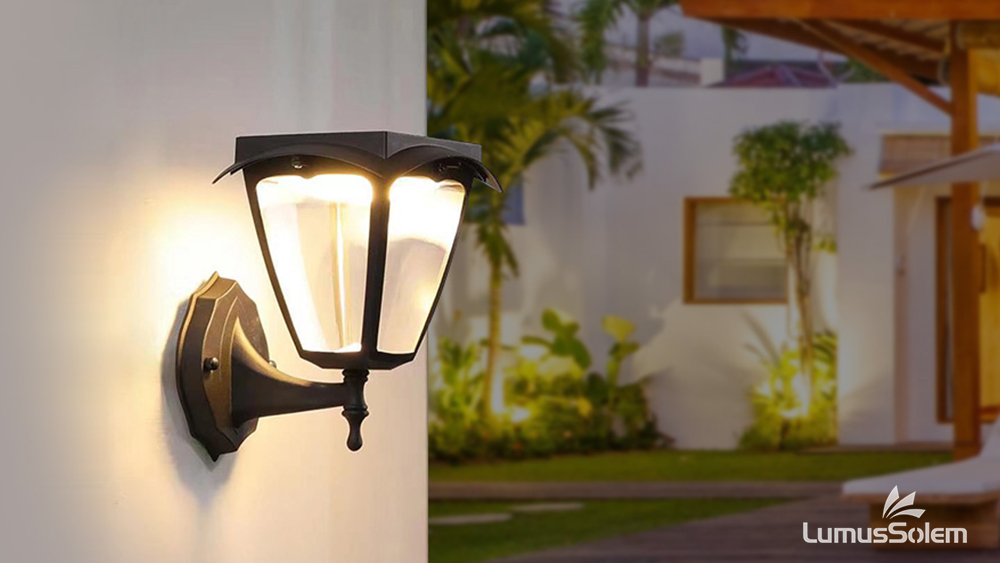 These lights are popular among campers and outdoor enthusiasts. They are usually very bright, long-lasting, and quick charging.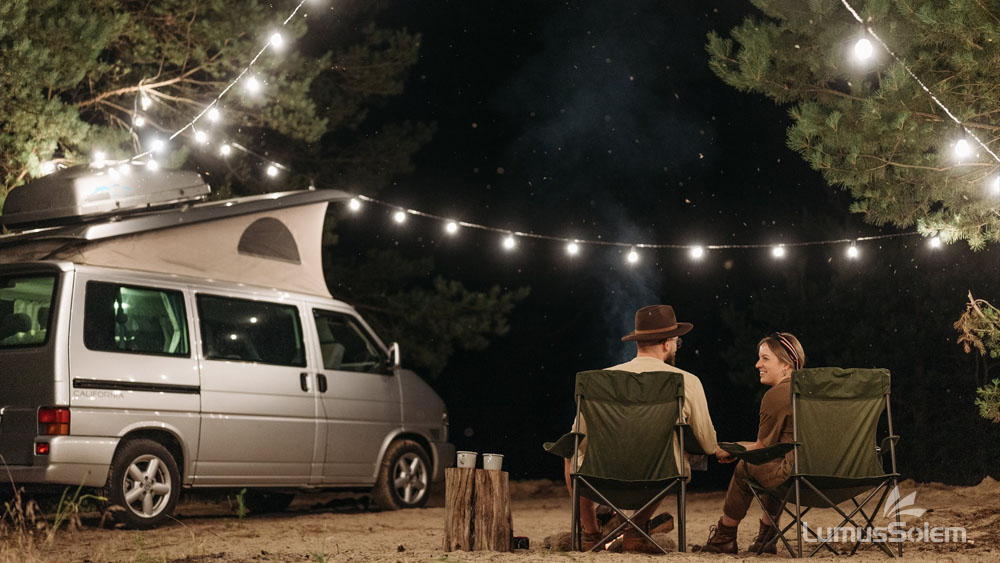 Solar lights for sheds are a good choice for homeowners to reduce electricity bills. These lights are usually connected to motion sensors so that they can light up when someone enters the shed.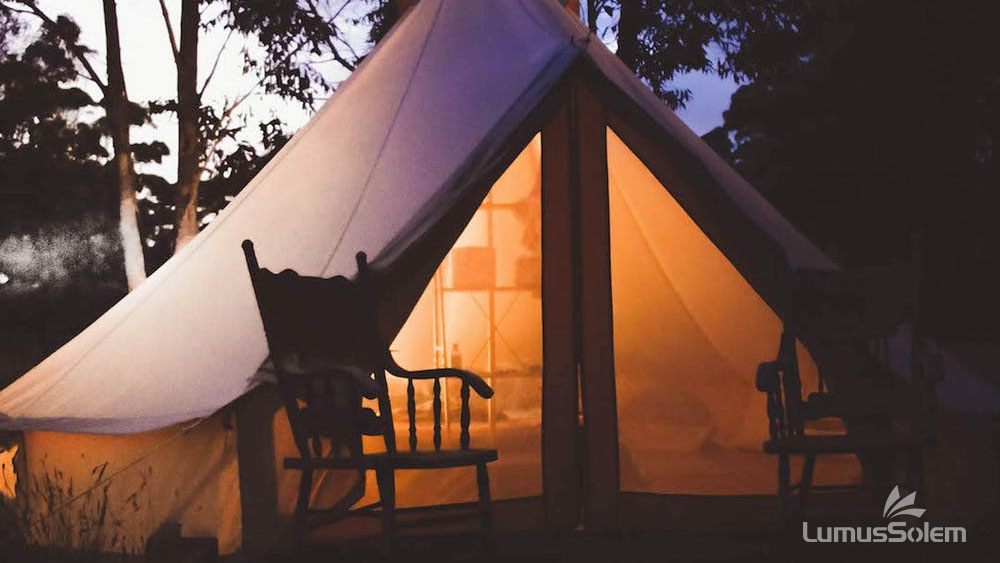 Besides the above solar lights, LumusSolem also provides other types of solar lights, including Solar garden lights, Solar pool lights, Solar ceiling lights, and Solar mosquito repellent lights.
You can visit LumusSolem for more information.
What are the benefits of solar lights?
Using solar lights has numerous benefits, including:
Solar lights are environmentally friendly. As mentioned above, the energy of solar lamps comes from the sunlight, which can reduce carbon footprint and protect the environment.
Solar lights are cost-effective. It costs little to install solar lights in contrast with traditional ones. There is no need to trench in traditional grid power and no underground conduit running to the lamps. Moreover, using solar lights can save electricity bills.
Solar lights are maintenance-free. Solar lighting systems are quite easy to be maintained. Except for some check-ups and cleanings, nothing else will be required to ensure the proper use of solar lighting. Even solar panels do not need frequent cleanings if the lighting systems are installed properly.
Solar energy is unlimited. Solar energy is inexhaustible. As long as there is some sunlight, solar lights can operate well, which can bring lighting to every corner of the world.
Solar lights are available in many designs. Today solar lights have numerous types, shapes, and sizes, which can fulfill the needs for lighting functions and aesthetics.
With so many advantages, just make up your mind to pick solar lights to light up your house. To satisfy all your needs, LumusSolum offers customized services. You will not be disappointed.
What factors should be considered in choosing solar lights?
Here are some factors that you should consider before buying a solar light:
1. Types of solar lighting. The first thing that you should consider is deciding the type of solar lights that you want to buy.
2. The quality of solar panels and the size of LED bulbs. The operation of the solar lighting system depends on the quality of solar panels and the size of LED bulbs. If the place you want to light up is huge, then you need high -quality solar panels and larger LED solar bulbs.
3. Working time. The working hours of lights are different from several hours to 12 hours or even more. Therefore, keep in mind to check whether the active time meets your need before making a buying decision.
4. Charging times. Charging times will be ranged from 6 to 8 hours. It would be better if the lights require fewer charging hours.
5. Lumen output. The lumens show how bright the lamp will be. And different lights have different lumens. For example, decorative solar lights have an output below 30 lumens, while floodlights have 1500 lumens or higher.
6. Location. Some lights can be placed on the wall while some can be only installed on the ground. Therefore, before buying solar lights, you should check whether the lights can be installed in the place you need.
7. Weather. If the place you live in has long rainy days, then you should consider the waterproof function of the lights and the quality of the lighting system. Also, choose lamps with long-lasting batteries.
Still have problems with choosing solar lights?
We are happy to answer your questions.
Key players in the market
The rising demand for renewable energy is boosting the global market of solar lights.
Famous brands in the global solar lighting market include Signify, Jiawei, SEPCO, Greenshine, SOKOYO, Clear Blue, etc. When wondering which brand to choose, you can pick the above brands or consider LumusSolem.
LumusSolem has been in the solar lighting industry for over ten years and has been the provider in many big projects, including the solar street lights in Yanqing Zone of Bejing 2022 Winter Olympics. Our products and services will surprise you!
Final words.
Above all, we believe you now have an understanding of solar lights. If you are looking for reliable solar lighting suppliers, LumusSolem can be your good choice!