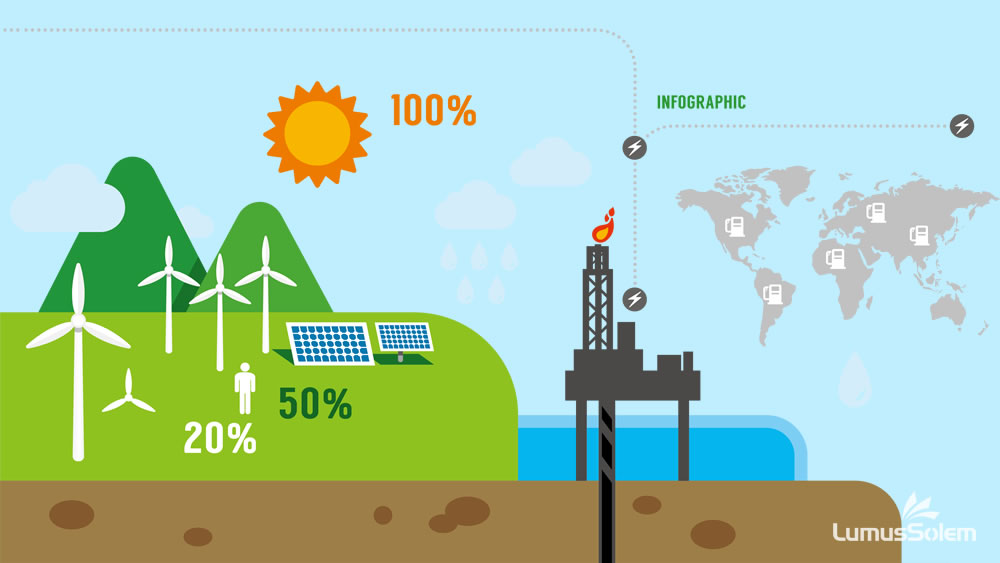 Solar Lights Market Report: Overview, drivers and challenges

The solar lighting industry is booming as the demands for green energy and urbanization are increasing. Main products in the market include solar garden lights, solar street lights, solar wall lights, etc. To help understand the whole industry, LumusSolem will first provide an overview of the solar lighting industry, then the global market by region and application, and finally go to the drivers and challenges of the market.

With the continuous development of the economy and the fast consumption of energy, the world realizes the importance of saving energy and the pollution caused by traditional energy. To deal with this situation, people are looking for green and renewable energy to replace traditional energy. Compared with petroleum energy, solar energy is inexhaustible, and relevant technologies have gradually improved. Solar energy has abundant reserves and universal existence with no pollution and convenient access. Therefore, the development of the photovoltaic industry is accelerating and becoming a new energy development trend.

Photovoltaic power generation can directly convert light energy into electricity. At this stage, it has a wide range of applications in solar lighting. The development of urbanization and smart city projects in countries such as the U.S., Germany, China, and India has driven the demand for solar lighting, which attracts a lot of players to invest in the R&D and promotion of solar lighting products. The report Global Solar Lighting Systems Industry estimates that the global solar lighting market will reach $15.1 Billion by 2027. Moreover, in 2020, the worldwide outdoor solar LED market was estimated to be worth USD 4.36 billion. From 2021 to 2028, it is predicted to rise at a compound annual growth rate (CAGR) of 24.6 percent. In terms of application, solar LED street lights dominated the market in 2020, accounting for more than 50% of total revenue. And the tendency is expected to continue. The demand for gardening applications is expected to grow at a CAGR of more than 25.0 percent. The segment's expansion has been aided by the availability of a wide selection of solar garden LED products at an inexpensive price point, a trend that is thought to continue in the coming years.

Markets by region

Today, demands for solar lights are huge in North America, Europe, and Asia. In 2021, the solar lighting systems market in the United States is expected to be worth US$1.3 billion, accounting for 23.08% of the global market. China, the world's second-largest economy, is expected to reach a market size of US$2.6 billion in 2026, representing a 15.2% CAGR over the analyzed period. Japan and Canada are two more important geographic markets, with a forecast growth rate of 9.9% and 10.4%, respectively. Within Europe, Germany will develop at a CAGR of around 11.3%, while the rest of the European market will reach US$3.1 billion by the end of 2026.

Markets by application

Considering the application, solar street lights and solar garden lights take up important parts of the whole market. The following is the introduction of these two specific markets.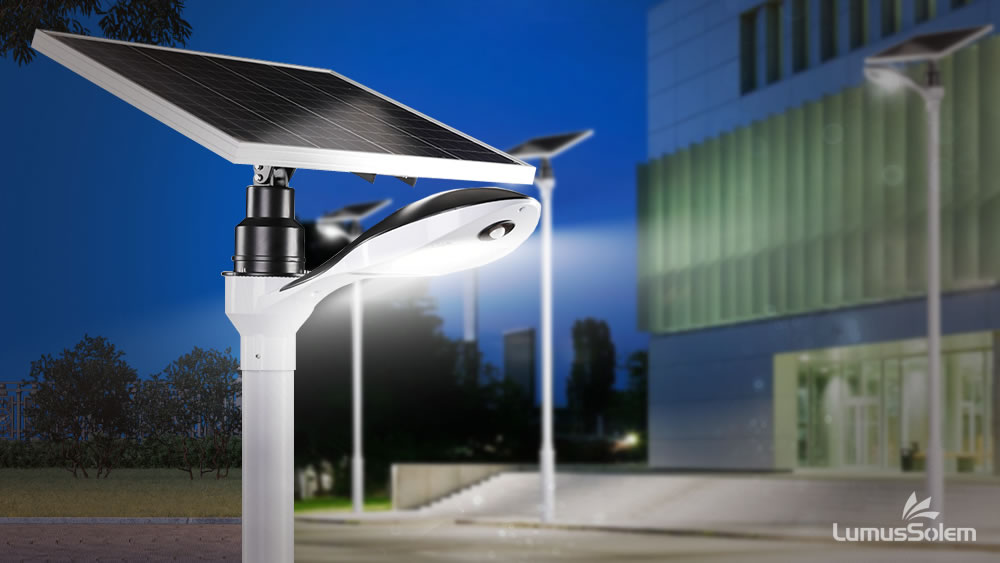 Solar street lights

With remarkable advantages such as energy savings, high efficiency, ease of maintenance, and environmental preservation, solar street lighting is regarded as an exciting choice for supporting outdoor infrastructure, especially off-grid solar street lighting systems. For places without access to the power grid, integrated solar street light is an ideal solution. Bangladesh, Indonesia, Tanzania, India, Cambodia, Kenya, and Ethiopia are among the developing countries that are progressively investing in these integrated systems.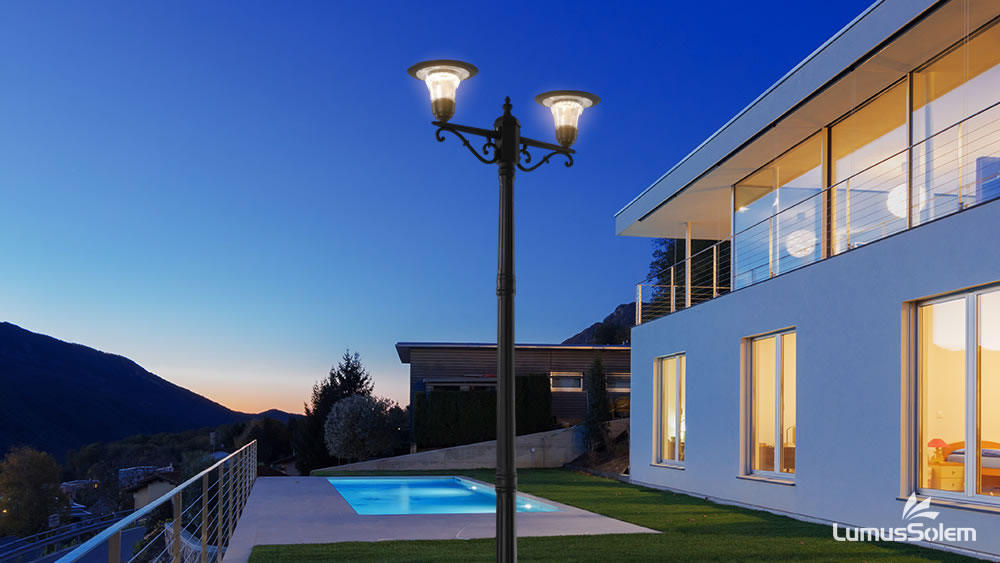 Solar garden lights

Solar garden lights are becoming popular in developing regions as an alternative for naturally powered lights. Applications can be seen in places such as residential, commercial, and industrial properties. The demands of solar garden lights in North America, Europe, Asia Pacific are huge. The Middle East and African regions will provide the potential for the products.

Next, this article will specify the drivers and constraints in the solar lighting industry.

Market drivers

The growing need for solar lights comes from rising environmental crisis and pollution, increasing use of renewable energy, and rising demand from developing regions. Solar lights are eco-friendly, cost-effective, and require little maintenance. Solar energy is regarded as one of the most effective renewable energy sources and many countries are actively encouraging individuals and businesses to invest in solar.

Here are three main drivers for the solar lights market:

1. Rising energy consumption and pollution: The fast development of society leads to high consumption of energy and thus huge environmental pollution. In contrast to exhaustible fossil fuels, solar energy is green, renewable, and accessible. Therefore, the global solar lighting market is expected to be driven by a rise in demand for reliable, cost-effective, and eco-friendly lighting solutions in the residential and commercial sectors.

2. Decreasing cost of components: The innovation and development of technology have provided solar lights with higher quality, longer user life, more decorative designs, and also cheaper prices. Technology innovations such as solar tracking mounts and thin-film technology are expected to increase the adoption of solar lights in the future.

3. Beneficial government policies: Many countries have launched many policies and set up demonstration projects to support solar industry development. For example, the U.S. conducted The Million Solar Roofs Initiative and LA LED Street Lighting Retrofit Project. Japan provides subsidiaries for individuals who choose home use solar power systems. Smart city projects are also popular in countries such as the U.S., Germany, China, and India, which drives the demand for solar lights. Besides, the worldwide solar LED lighting market is likely to benefit from a shift in the adoption of renewable technologies to reduce greenhouse gas (GHG) emissions. Regulators in the European Union, for example, want to reduce GHG emissions by 20% by 2020 compared to 1990.

Besides the above three factors, off-grid solar lighting technology also brings potentials to the market. Firstly, grid penetration requires a lot of investment including money and time, which is costly for developing countries or regions. Therefore, the demand for off-grid lighting is increasing. Secondly, kerosene, which is the major alternative in developing regions to off-grid lighting, has always been expensive and is expected to increase in price.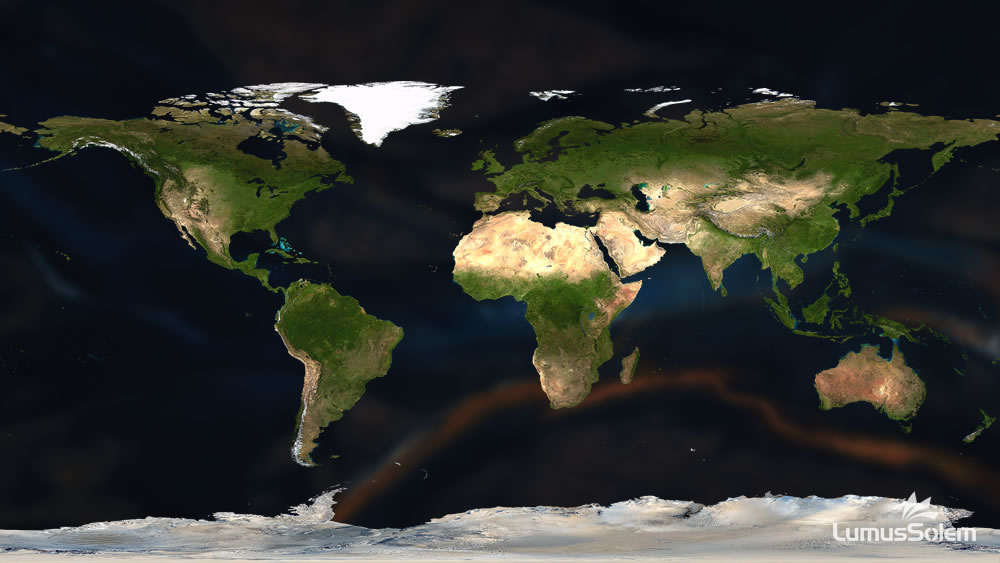 Market challenges

There are some constraints and challenges in the market. The pandemic, technology, and weather dependence are the main factors that hamper the growth of the solar lights industry.

The biggest challenge in these days and near future must be the impact of COVID-19. The pandemic has greatly affected the global economy. It impacts production and demand, leads to supply chain and market disruption, and has a financial impact on companies and financial markets. Uncertain corporate finances will also influence industry growth.

The second challenge is solar power efficiency. At present, the average efficiency of solar panels is only 17% to 19%, which means that around 81% to 83% of solar energy is going to waste. Therefore, improving solar energy efficiency has been a tough task for experts. If solar energy can be used more efficiently, then the costs and prices of solar lights will go down.

Another concern is that solar lighting products are reliable to the weather condition. Though solar power is accessible everywhere theoretically, some places do not have enough sunlight hours in the daytime. Solar lights usually cannot work well if they come across continuous rainy or cloudy days and could not receive enough solar energy.

Furthermore, the solar lighting business is under pressure to limit pricing and margins due to severe competition, high starting costs, and low-cost replacements. Companies in the industry are facing fierce worldwide competition. Some consumers cannot afford the high starting costs. And the low cost of substitutes in end markets also constrains the price for modules and system installation.

Conclusion

Above all, this article introduces the basic situation of the solar lighting industry. We hope it can help you understand the solar lights industry. If you are looking for reliable solar lights providers, LumusSolem will be your ideal choice! We provide various solar lighting products, including solar street lights, solar flood lights, solar lawn lights, solar string lights, solar ceiling lights, solar pool lights, and solar mosquito repellent lights, and so on.
We welcome you to visit our website or contact us for more information!